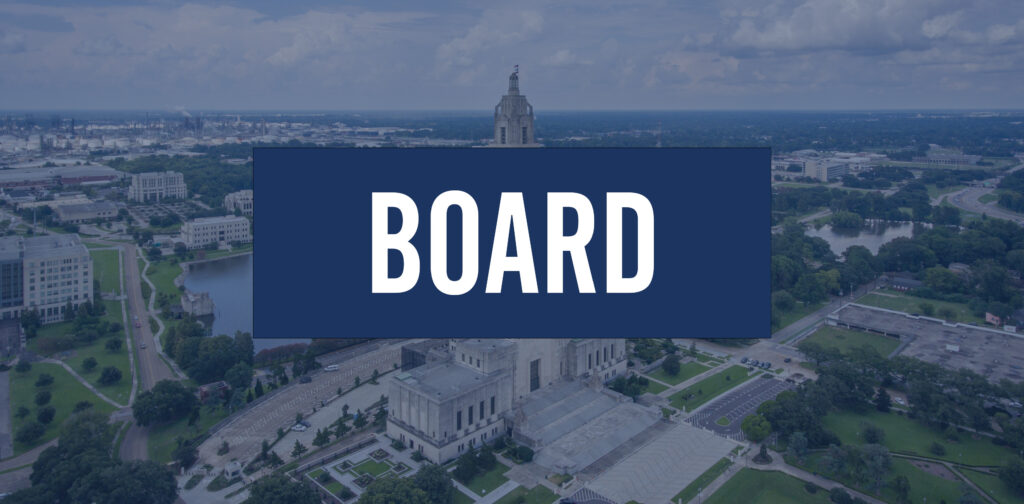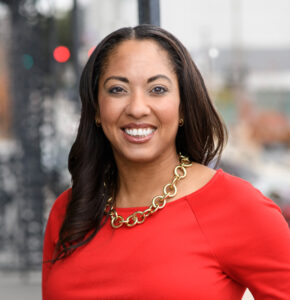 A Baton Rouge native, Adonica Pelichet Duggan brings nearly 20 years of public education experience to her role as CEO of the newly formed Baton Rouge Alliance for Students. Her experience most recently includes managing external affairs for New Schools for Baton Rouge and leading a successful rebranding of the East Baton Rouge Parish School System while serving as Chief of Communications there for two years. During that time, she served as the district spokesperson and handled all media relations.
A McKinley High graduate, Duggan is an advocate for quality educational options in our community and passionate about Baton Rouge and the city's children. Prior to accepting a position in East Baton Rouge Parish Schools, Duggan spent more than a decade in leadership of the Zachary Community School District working to establish the first new school district in the state in more than 60 years. Her work there earned awards from the National School Public Relations Association as well as national recognition for community engagement in a school district website.
Duggan is a graduate of the Manship School of Mass Communication at LSU. She is active in supporting a number of local nonprofits serving as a current board member for the YMCA of the Capital Area, Rocketkidz Foundation and the Alumni Board of the Manship School. She is an active rotarian and a member of the Baton Rouge Business Report's 2016 Forty Under 40 and Leadership Baton Rouge Class of 2019.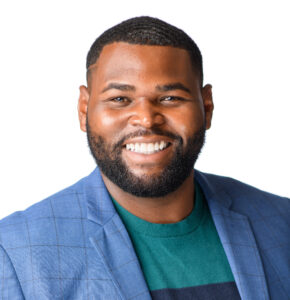 Principal at IDEA Bridge Academy
Dhiyaa-ud-Deen Abdullah is a native of Raceland, Louisiana. Mr. Abdullah holds a bachelor's degree in Sociology and a master's degree in Public Administration from Southern University and Agricultural & Mechanical College. Dhiyaa-ud-Deen uncovered his purpose and passion for education while a student at Southern University, where he served as a mentor with Upward Bound, educational specialist for Operational Pathways, and mentor with Big Buddy. Upon completion of his bachelor's degree, Mr. Abdullah completed his teacher certification through teach NOLA; TNTP-The New Teacher Project, where he was awarded with the Golden Apple for Excellence in Teaching. 
In 2017, Mr. Abdullah accepted the opportunity to advance his skills in Instructional Leadership and Coaching through Relay's National Principals Academy Fellowship, where he graduated with distinction. In addition, Mr. Abdullah was a fellow in The Leadership Team Collaborative (LTC) with News Schools for Baton Rouge. In 2018 Baton Rouge Bridge Academy merged with IDEA Public Schools which gave birth to IDEA Bridge Academy. Mr. Abdullah then served as Principal in Residence from 2019-2020 prior to serving as acting Principal of IDEA Bridge Academy in 2020.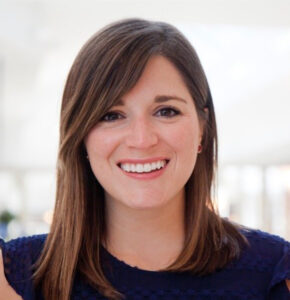 Realtor at Keller Williams
Charly is a part of Keller Williams Realty family. As a graduate of Southeastern Louisiana University (SLU), her favorite moments include: making people laugh, performing improv comedy at the Green Bean, wearing 60s makeup and Beetlejuice knee-highs, acting in SLU theater productions, and speaking broken French over croissants and espresso. 
Charly's amour for French culture led her to Paris, France, where she lived and worked for a year. Learning how to order a baguette taught her patience; haggling at the local market taught her negotiations, and forgetting to say monsieur taught her etiquette. 
Returning to the U.S., Charly worked in social media marketing, public relations, and recruiting/human resources. She absolutely loves working with people, and feels that her passion to serve and help people is a valuable quality in real estate. As an agent Charly is dedicated to providing a world class customer service experience aimed at finding the best home for you or helping you get your home ready to sell. When Charly is not doing real estate full time, she enjoys volunteering for the Baton Rouge Art Gallery, she donates proceeds from her sales, and gives her time as the Volunteer Coordinator for the local Alzheimer Services of Baton Rouge.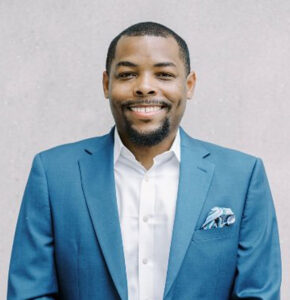 Executive Director at the Louisiana Offshore Terminal Authority
Joseph holds a Master of Science in Human Resource Education and a Bachelor of Science in Business Administration and Management from LSU. 
Joseph became the youngest member of Gov. John Bel Edwards' Cabinet and the youngest member elected to the executive board of the National Association of State and Territorial Apprenticeship Directors in 2018. In 2021 he was named Business Report's Top Forty under 40 in Baton Rouge.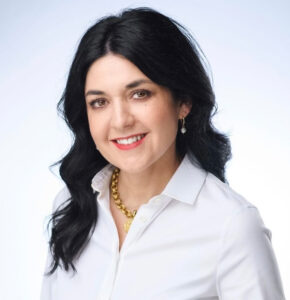 Chief Growth Officer at ThreeSixtyEight
Adrian is the Chief Growth Officer and EOS Integrator at ThreeSixtyEight, a creative agency based in Southern Louisiana. She is a Certified Fundraising Executive who helps organizations catalyze growth by leveraging data, technology, and talent.
Prior to joining ThreeSixtyEight, Adrian served as the AVP for Advancement Services at the LSU Foundation where she worked to build the operations that led LSU to successfully launch their record setting $1.5B campaign. She has considerable experience driving organizational excellence through past roles in IT, prospect and pipeline development, analytics, and donor relations. Adrian became an analyst through a non-traditional path- she developed her data analysis and dashboarding skills as a world-ranked player on the bleeding edge of World of Warcraft. Gaming has taught her critical technical and leadership skills. She loves developing teams and is a Gallup-Certified StrengthsCoach™
Adrian is a lifelong learner. She is currently pursuing a Master of Arts in Liberal Arts at LSU with a focus on Leadership and Emerging Technology. Adrian has a bachelor's in Liberal Arts from Oklahoma State University.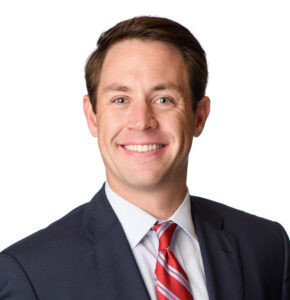 Associate at Taylor Porter
Coulter McMahen joined Taylor Porter after clerking for Chief Judge S. Maurice Hicks, Jr. of the United States District Court for the Western District of Louisiana. Coulter represents clients across a wide spectrum of industries including public utilities, education, healthcare, insurance and financial institutions. In his spare time, Coulter enjoys playing golf, fishing and hunting, snow/water skiing, and cheering on his beloved alma mater, the LSU Tigers.